For many football fans, the end of the Super Bowl marks the beginning of a new season. It's a time to reflect on the past year's successes and failures, but more importantly, it's a time to look ahead and start making predictions for the future. With the 2023 NFL season on the horizon, fans will be eagerly anticipating the schedule release and eagerly drafting their fantasy football lineups.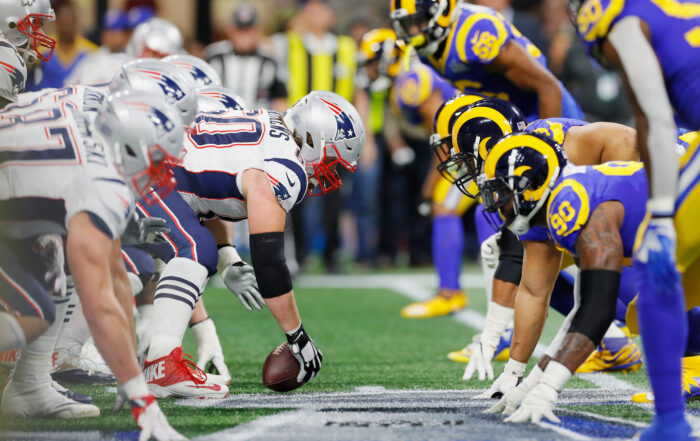 Fantasy football has become an increasingly popular pastime for fans, allowing them to become the general manager of their own virtual team. It adds an extra layer of excitement to the game, as fans can now root for players on their own team, as well as players on other teams who they've drafted onto their fantasy team. The anticipation of seeing their fantasy players put up big numbers each week adds a new dimension to the viewing experience and keeps fans engaged throughout the entire season.
As fans begin to look ahead to the 2023 NFL season, there will undoubtedly be a lot of speculation and excitement around which teams and players will emerge as the top contenders. With so much talent in the league, it's impossible to predict with certainty who will come out on top, but that's what makes the NFL so exciting. Anything can happen on any given Sunday, and fans will be eagerly tuning in to see how it all unfolds.
Josh Jacobs, RB, Las Vegas Raiders
Experience: 4
Age: 24
Draft: 2019, Rd 1, Pk 24 (OAK)
Josh Jacobs has always been a standout talent and the 24 pick in the 2019 draft has averaged 1,029 rushing yards, 35.7 catches for 250.7 yards and 9.3 touchdowns in his three previous seasons. But this year we're seeing something special. Despite the Raiders disappointing season, Jacobs has posted career best stats, and looks destined to be highly sought after in the offseason after the Raiders declined his fifth-year option.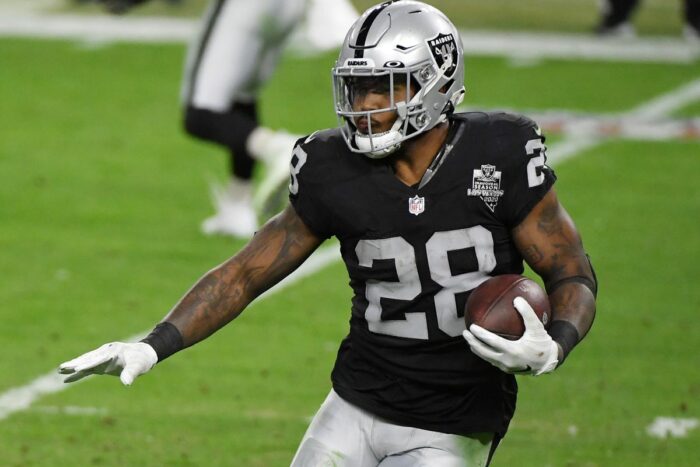 Dexter Lawrence, New York Giants
Experience: 4
Age: 25
Draft: 2019, Rd 1, Pk 17 (NYG)
The first-round pick back in 2019 has underperformed in his first three years, showing only flashes of his ability. But this year he has stepped up in an inconsistent Giants team to take his game to another level, posting career-high numbers in sacks, quarterback hits, pressures, and total tackles.
Giants fan can rest easy, knowing Lawrence's contract situation means he will be around next season. If he maintains this level of performance, the Big Blue may just be back in playoff contention next year.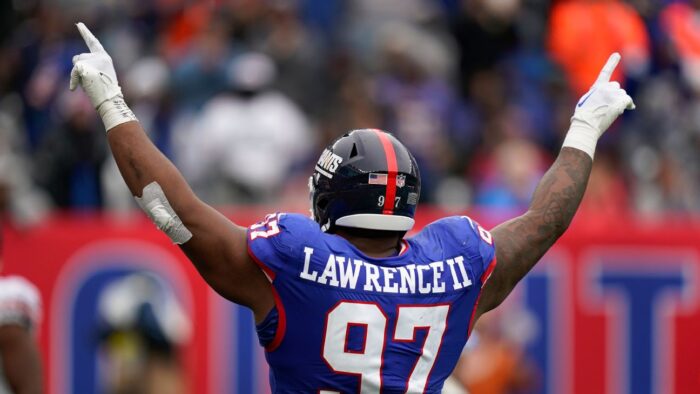 Derrick Brown, DT, Carolina Panthers
Experience: 3
Age: 24
Draft: 2020, Rd 1, Pk 7 (CAR)
Derrick Brown is a 24-year-old defensive tackle for the Carolina Panthers, who was selected as the seventh overall pick in the 2020 NFL draft. In just his second year in the league, Brown has established himself as one of the most talented and dominant interior linemen in the NFL. Despite a turbulent season for the Panthers, Brown has been a bright spot and has shown significant development since his rookie year.
While the team struggled to find consistency, Brown's performance on the field has been nothing short of impressive. He is an incredibly disruptive force, with the ability to stop the run and rush the passer. Brown's strength, quickness, and technique make him a nightmare for opposing offensive linemen, and he has racked up multiple sacks and tackles for loss this season.
Brown's impact on the Panthers has been significant, and he has quickly become a fan favorite in Carolina. His performance on the field has kept the team in the playoff picture, and his future looks incredibly bright. With the potential for improvement in other areas of the team, Panthers fans have every reason to be optimistic about next season.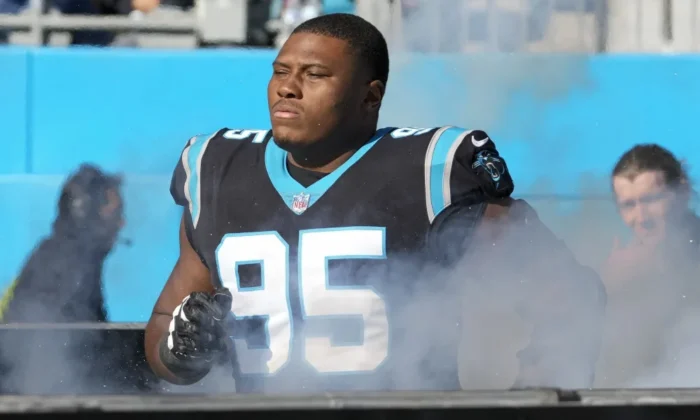 Jamaal Williams, RB, Detroit Lions
Experience: 6
Age: 27
Draft: 2017, Rd 4, Pk 134 (GB)
For the first time in his NFL career, Williams has joined the 1,000-yard rushing club this season, making him Detroit's first 1,000-yard rusher since Reggie Bush in 2013. It is also the second time in Lions history a player has rushed for 1,000 yards & 15 TDs in a season, joining Barry Sanders who achieved the feat way back in 1991.
Chosen by the Green Bay Packers during the fourth round of the 2017 NFL Draft, Williams signed with the Lions in 2021, but is only now showcasing his quality. Sadly for Lions fans, his contract is up at the end of the season, making the Running Back a highly sought after free agent who will be on the radar of plenty of top teams.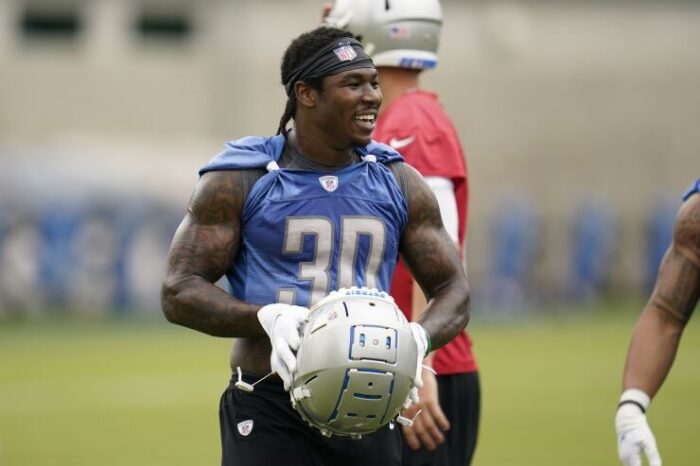 Chris Olave, WR, New Orleans Saints
Experience: 0
Age: 22
Draft: 2022, Rd 1, Pk 11 (NO)
The Saints took Olave from Ohio State with the 11th pick in the first round of the 2022 draft, in what has proved to be an inspired decision. In the final game of the regular season, the rookie New Orleans Saints wide receiver wrote his name in the club's record books when he became only the third player ever to break 1,000 yards receiving. He joins Marques Colston and Michael Thomas as the only Saints rookies to reach the milestone.
While it may be expecting a lot for a repeat showing next season, Olave has proved he has the necessary quality and consistency to perform at the highest level. This rookie is something special and Saints fans have every right to be excited about next season.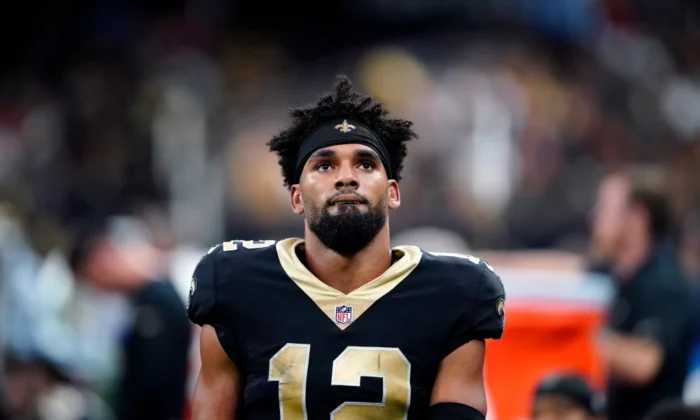 Ahmad "Sauce" Gardner, CB, New York Jets
Experience: 0
Age: 22
Draft: 2022, Rd 1, Pk 4 (NYJ)
The fourth pick in the draft, Gardner has put himself in the conversation for Defensive Rookie of the year along with Detroit Lions defensive end, Aidan Hutchinson. The Jets' season came to a disappointing end with an 11-6 loss to Miami, resulting in a six-game losing streak that has seen them miss out on the playoffs once again, but rookie Gardner is confident that come this time next year, things will be different. After his stellar rookie year, no one's going to bet against the "Sauce"  helping the Jets to greater things next season.