Swimming pools are the perfect family retreats. It is like a mini-vacation when you bask in the pool and beat the summer sun. Perhaps these are times when you make memories that you cherish and moments that you actually live in. It is a perfect respite from the mundane routine of life.
Pool times with family are simply unbeatable, and choosing the right swimming pool is crucial if you want to have the perfect moments with your family. A too deep pool might prove to be dangerous for your kids, and a too shallow pool does not have the ring to it. If you are confused and want to select the best pool for your family and you, check out these tips!
1. Decide on who is using it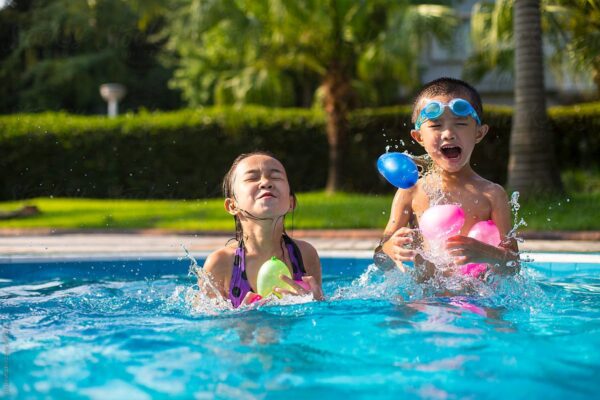 It might sound ridiculous when you read this tip. You don't even have to blink before saying that this pool is for your family. However, you need to check out the age groups of your family members. Often kids demand a big swimming pool because it looks enticing.
Nevertheless, there is no need for a large pool if it is just your kids who are going to swim. Since they are young, there would be no difference between a 25-ft.-long pool and a 35-ft.-long pool! Besides, you don't want a deep pool because it might be dangerous for your kids to wade in deep waters.
Donehuesleisure.com.au is one of those brands that are experts in bringing your dreams into a breathing reality. With safety and all your concerns in mind, they will help you decide the right pool and construct it seamlessly!
2. Number of members using it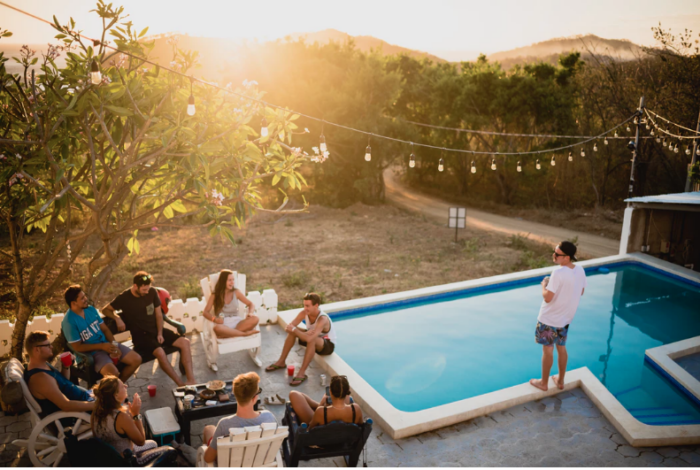 The number of members in your family is also an essential factor that you must not ignore. If there are about 6 to 8 people in your family, then an 18 by 36 feet is ideal. Choosing a rectangular-shaped pool ensures that you make the maximum out of your pool time. If you are a family of fewer than six members, you have a wide range of compatible shapes to choose from! Kidney, free form, or bean-shaped pools are your best choices in the market, and a 16 by 32 feet pool would do well!
Besides this, you also should remember that families change. This means that the number of members in your family might increase in the near future. A tad bit of future planning also helps in choosing the right pool so that you would not regret it in the future. It is crucial to remember to choose a pool that allows you to unwind and relax and ensure that it does not get too crowded. An overcrowded pool will lead to dissatisfaction and dampen your fun.
3. Purpose of the pool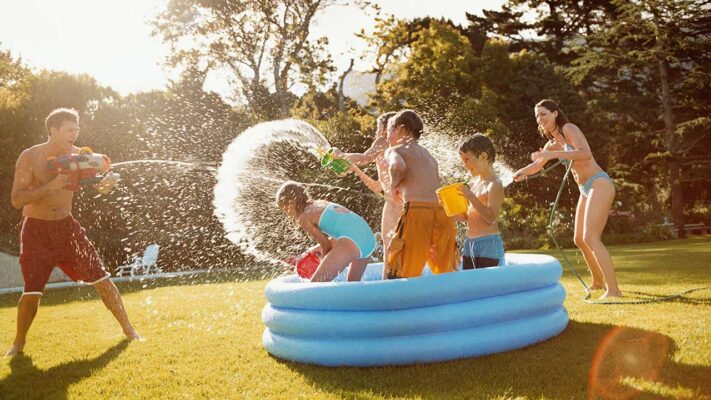 The purpose of your pool is also one of the most essential tips that we can give. If you are choosing a swimming pool for recreational purposes, going for a shallow pool is the best option.
A shallow pool is better for children, while deeper ends can be ideal for experienced swimmers or adults.  You might be ambitious to turn your children into professional swimmers. You might be training to become a professional swimmer as well. In these cases, you must go for a long-sized swimming pool.
If you or your family members like to swim regular laps to exercise, then a 30 feet pool in length is the right choice. This way, you can ensure that the pool size does not restrict you!
4. Features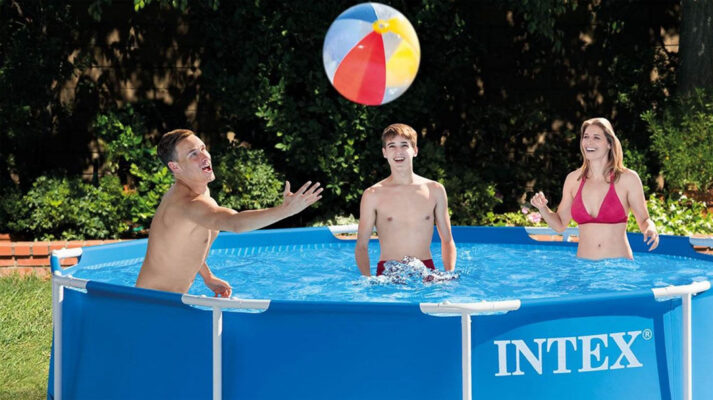 A pool is not just made for swimming. You can always add in more features to improve its aesthetics. You always have the option of adding nifty elements like a fountain or waterfall. These elements might not come cheap, but they certainly enhance the fun times you have together. You might also choose to get a patio nearby it or a barbeque! Imagine having a fun Sunday morning in the pool with barbeque by your side. Incorporating such features might also be helpful if you are a socialite.
In addition, the pool materials you choose are very important. Some materials are simply hazardous or might come off due to their interaction with chlorine in the pool. Ensure that you do not select the materials that easily peel off. As these materials might be swallowed by young children and might prove to be dangerous and life-threatening, ensure that you do not choose them.
5. Budget and Space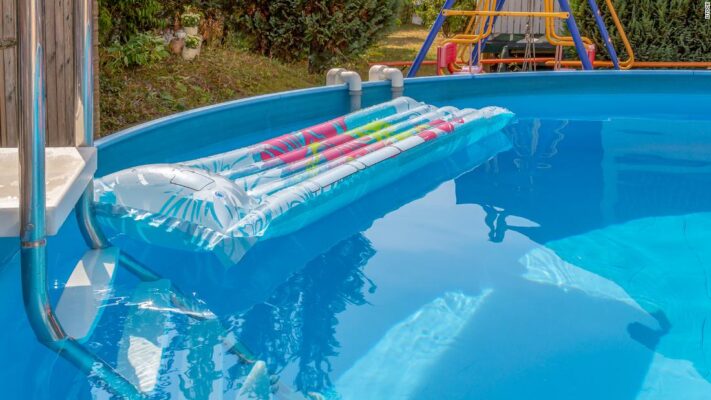 You might want the best for your family. However, it is essential to remember that the pool you choose fits in the space dedicated to it. In addition, it should not overshoot your budget. Depending on your budget, you might go for an in-ground or above-ground pool. If your budget is on the higher level on the spectrum, you will find no difficulty going for an in-ground pool.
A swimming pool is not a one-time investment, and it requires regular maintenance and modifications. Financial planning and budget planning are vital before you go on to choosing one. Remember not to be too ostentatious and make big promises.
You must also check out the dimensions of your backyard before choosing the right pool. Quite often, space might be limited, and you would have difficulty fitting in rectangular pools. So, do not forget to choose the perfect dimensions and figure that seamlessly fits in your yard. You and your family will still have loads of fun even if you had to cut down its size due to the financial and spatial limits.
Conclusion
So, these were some of the tips for choosing the best option available in the market. Remember to keep these in mind because investing in a pool does not come cheap. Similarly, once built, it is nearly impossible to change it. Even if these changes are made, it is going to cost you a fortune.
Never forget to keep your family size, their needs, and your constraints in mind, and you are good to go and buy a swimming pool!