When installing a pool, most people decide to hire professionals to do the job. There is nothing surprising about this since they can rest assured that it will be done perfectly and quickly. However, this is one of those things you can turn into a DIY project.
Yes, it is possible to plan everything out on your own. Still, remember that this will probably take a lot of time and effort depending on multiple factors. There are numerous things you have to think about, and here are some of them.
Reasons behind this project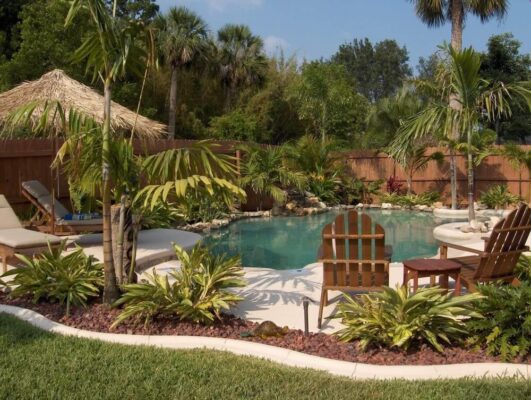 Okay, it probably seems like a no-brainer. After all, who wouldn't want to have a pool in the backyard? While this is true, you still have to answer the question of why you want one. Why? Well, because this information will affect every future decision you will have to make, so you have to know what you want to achieve for everything to go smoothly.
Do you want to use it for exercising or swimming laps? Do you want to create a new oasis to relax after a long and stressful day at work? Did the doctor recommend you specific light exercises to recover from an injury? Do you want to improve the aesthetic appearance of your backyard by adding a focal point? Do you want to throw pool parties and have fun with family friends?
As you can see, there can be numerous reasons why you want to add a pool to your property. Having these answers will enable you to pick the size and design easily, find the right spot for it, decorate it, and so on.
Shape & design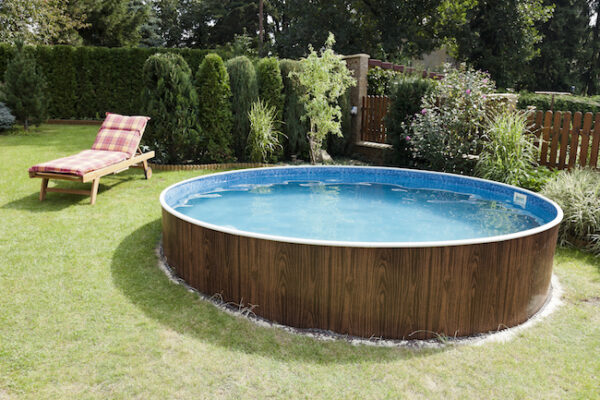 Now that you have a general idea of what you want to get, it is time to design the shape. As you know, when it comes to this feature, your options are endless. Naturally, when working on this aspect of the project, you have to go back and consider the above-mentioned questions and answers.
Unless you have a specific design in mind, you should probably go with the traditionally shaped one. One more piece of advice – you should go with a shape that perfectly matches the overall design of your property. This way, you will further improve the appearance of your home and backyard, which means that, at the same time, you will increase the overall value.
What's more, if you have kids, you can be rest assured that they will use the pool all the time. Because of this, you also have to develop a design that will accommodate them and boost their safety.
Size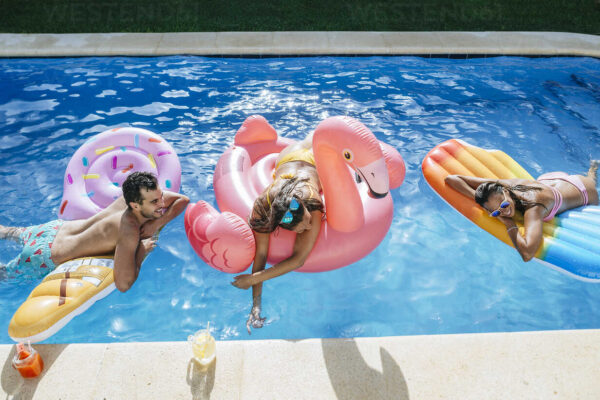 The size is one of those things that require a lot of planning. Yes, your requirements are important, but so is the available space in your backyard. There is no point in working on a design that cannot perfectly fit your property.
When it comes to the former, if you want to build it for rehabilitation, you should think about installing a plunge pool. These are smaller than traditional ones, but they provide you with a larger sitting area. On the other hand, if you want to swim laps, you have to with something a lot bigger and deeper.
Similarly, if you have a large family and many friends, there is no point in building a small pool that cannot accommodate them all. As you can see, you need to gather as much information as you can when deciding on the dimensions, which is why you cannot skip the initial step on our list.
Space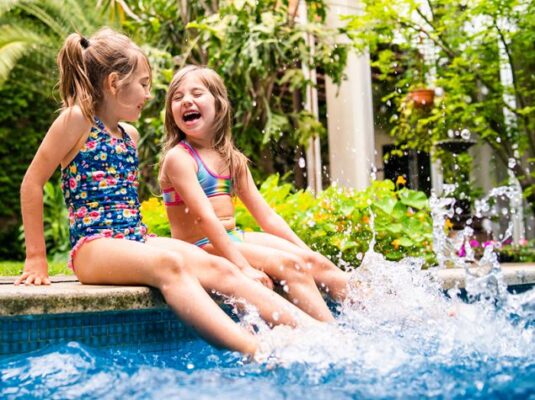 The key aspect of this planning process is to find the right spot for the pool. If the terrain in your backyard isn't completely flat, adding a pool can appear to be impossible. However, this is not the case. All you need is a bit of inspiration to take your design to the next level. Professional advice will also come in handy, and therefore, you should contact www.compasspools.com.au.
In addition, while making this decision, don't forget to consider the rest of the property. Will it take too much space? Will your kids have enough room to run around and play? Do you have a garden, flower beds, etc.? You should also ensure that there is a logical progression from your home to the pool area. It means that you should add a stone path from your patio leading to the pool. Yes, you might have to do some backyard renovation as well.
Materials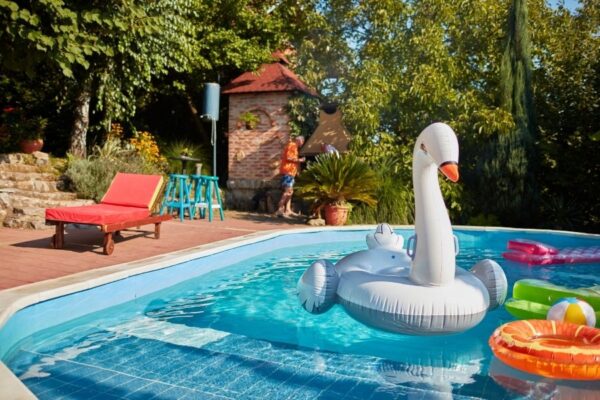 Assuming that you have already chosen a specific type (vinyl, concrete, or fiberglass), you have to consider the additional material you will need. First of all, you will have to add pavement around the area. It is another thing you have to research because you don't only want it to look nice, but you also have to make sure that it is safe. Therefore, you have to go with something that isn't too slippery.
Furthermore, if you want to create a specific design of the pool, you will have to get finishes, tiles, fencing, and so on. Nowadays, you have numerous options, so find something that is appealing, and that doesn't exceed your budget.
Cost
Here comes the challenging part. Building a pool can prove to be very expensive. Naturally, the cost can vary depending on the material you chose, whether you want to do it yourself or employ professionals, and so on.
Nevertheless, generally speaking, people forget to include the maintenance cost into their budget. Yes, this can also be a significant fee if you have decided to go with a large pool with several additional features. Firstly, traditional ones require more water than plunge ones. Then, you have to think about the heating system.
Yes, you will have to invest in a top-notch one that will last for a long time and save electricity. Finally, don't forget about all the maintenance tools and products that are essential. If you want this investment to pay off in the long run, you will have to keep the area pristine at all times.