Traveling is meant to be fun. It's actually meant to destress you and allow you to relax, which is crucial no matter how busy your life might be. Stress is a debilitating condition, and the more we can do to combat it, the healthier and happier we will be. A vacation sounds like the ideal way to do this, but at times it can be just as stressful as the rest of life. If you've ever come home from a break away and still felt as though you could do with more time off, then it's likely you didn't get to relax as much as you should have.
There are all kinds of reasons why people find travel stressful, even when they know it's meant to be the opposite. Yet every time they go away somewhere, the same problems occur. This is why it's so important to understand how you can travel without stress and put measures in place before you go to ensure that you can have the most fun and relaxation possible. If you don't know where to start, don't worry; it's not always easy to think objectively about a vacation, especially when you are excited and there are a lot of other things to deal with. Yet if you follow these ideas, you'll find that traveling becomes a lot less stressful, and you'll have the most amazing time away, no matter where you go or what you do.
1. Travel With Like-Minded People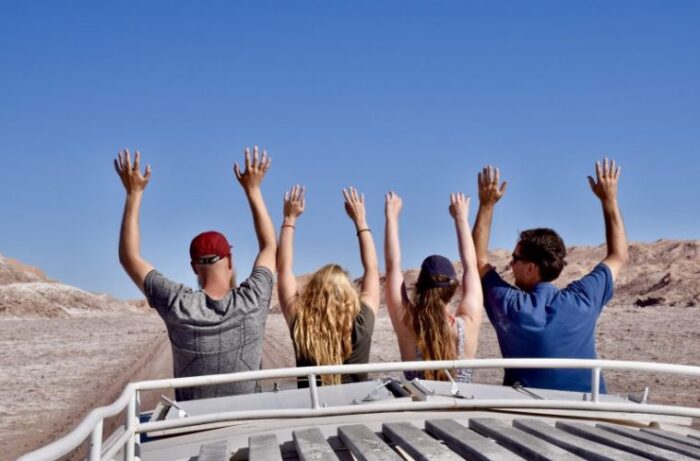 You might assume that when you travel somewhere, you'll be going with your family or a group of friends. This makes sense; you already know and love these people, and it's a good chance to spend some time together, which can often be lacking most of the time.
However, this will actually only be a good idea if those people you are traveling with like the same things as you and want to do the same things as you on your vacation. If you all want different things, you're going to find being away with them much more stressful than you would want.
It's far better to find a group of people who want to travel and do the same things. In this way, you can enjoy your vacation in the way you want to, and you won't get stressed because you're trying to please everyone else all the time – which often means compromising or entirely missing out on things that would make you happy.
If there is something you particularly want to do, such as a painting vacation in Venice, a wine-tasting experience in Burgundy, or you want to use your fixie bike from steedbikes.com to cycle through the Lake District, search online, and you'll find a specialist travel site dedicated to exactly that. Book your vacation, and even if you're the only person you know who is going, you'll still have a great time because you'll meet new people and do things you really want to do.
Of course, you might want to go away with people you know and love. If that's the case, make sure everyone gets at least one day to do what they want without compromises. In that way, everyone will be happy.
2. Pack Light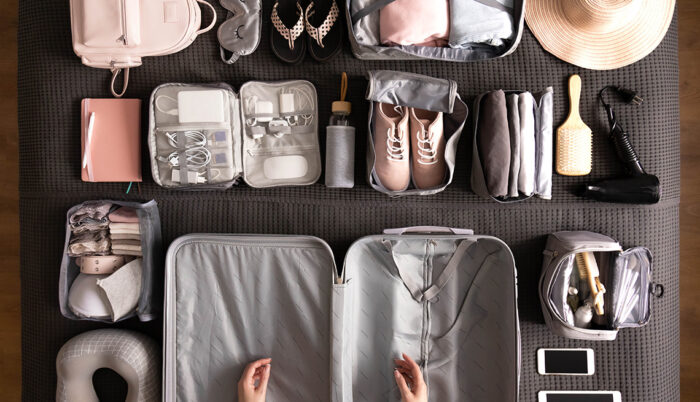 Packing can be one of the most stressful parts of a vacation. It can feel as though you'll never pack enough things, which is why so many people take too many items away with them. In the end, these things just stay in the suitcase or closet and then go home again, having never been worn. This goes for all clothing, shoes, and other items like electronics and books.
If you want to stress less when you're on vacation, pack light. As long as there will be laundry facilities wherever you are going, you only really need to pack two or three outfits. If you want to dress up a little in the evening, perhaps four outfits are required – but that's it. You really don't need as much as you think you will, and even if you do find you need a few more things, it's highly likely you'll be able to buy something when you're away. You might want to do that anyway as a souvenir, and if you're not taking many clothes with you, you'll certainly have the space to bring anything new (clothing or otherwise) back home with you again.
It's also wise not to leave packing until the last minute. Even if you have packed everything and forgotten nothing, rushing just before you have to leave the house will make you feel as though you're missing something, causing you to feel uneasy and making it hard to relax.
3. Make a Fun Itinerary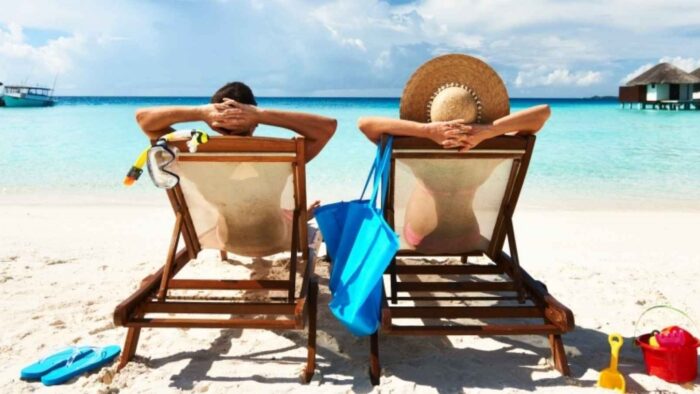 It can be great just to arrive somewhere and work out what to do on your vacation when you're there. However, for some, this makes things a lot more stressful. It means spending a lot of time searching for things to do (especially if you have children or simply want to make the most of your time away) and feeling as though you're wasting your vacation.
This is why it's a great idea to make a fun itinerary before you leave home. You can go on a road trip to Iceland and enjoy the scenic beauty of the snowy mountain peaks. Research tunnel roads in advance, such as the Hvalfjörður Tunnel, to reduce travel time and have more time to spend when you arrive at your destination.
You can get the entire family involved as well, making sure everyone gets a say in what you do. Plan out what you want to do, and if you need to book tickets in advance for any day trips (doing this can often be cheaper than buying them on the day and guarantees you can get into any attraction you might want to see), you can do so. This can reduce a lot of stress because you'll already know just what you'll be doing while you're away.
Of course, sometimes having a schedule to stick to can also become stressful when you realize that simply lying on a beach or around a pool is something you enjoy doing. This is why your itinerary should be flexible as well. Apart from the pre-booked tickets, everything else should be moveable to ensure you have the best time possible, even if plans have to change at the last minute.