We live in the 21st century, which many people claim is the age of technique and technology. And it is true. The development and advancement of technology have brought great changes and innovations in many industries. The construction and glass industries have also made significant progress with the use of modern machines – but also robots that make this job much easier today.
One of the things that have changed the glass and glazing industry in a big way – is glazing robots. How have these machines transformed this industry? The answers to this question will largely explain to you how and why.
New Technologies Have Made A Big Step Forward In The Construction And Glass Industries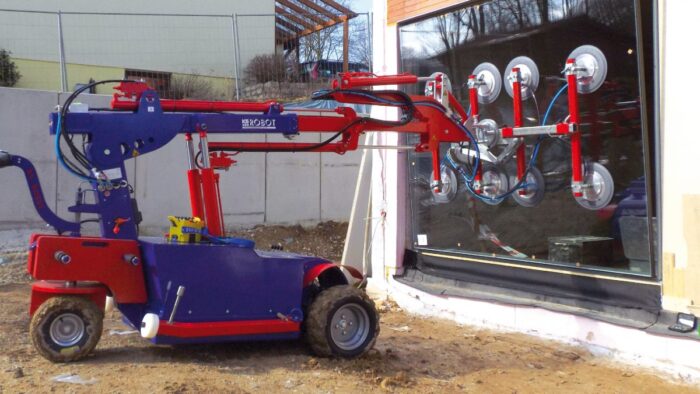 Construction itself has always been one of the most significant industries. We are aware that modern needs and design require modern ways of building. Of course, the time in which we live brought with it new technologies – and many of those technologies we're using in construction. Automation in the construction industry is not new to us – because today, we use it to improve production efficiency.
In the past, we did so many things with the help of machines. However, today, we are often using robots in construction – especially in the glass industry. This can truly be of great help. In the years before, jobs within this industry, such as installing glass and window frames – were done manually. That kind of work carried several risks, not only from the damage that could result – but also from the safety of workers involved in such installation. The introduction of glazing robots in this industry has improved both – the safety of people and the efficiency of the business itself.
Why Are Construction Companies Increasingly Turning To Use Glazing Robots?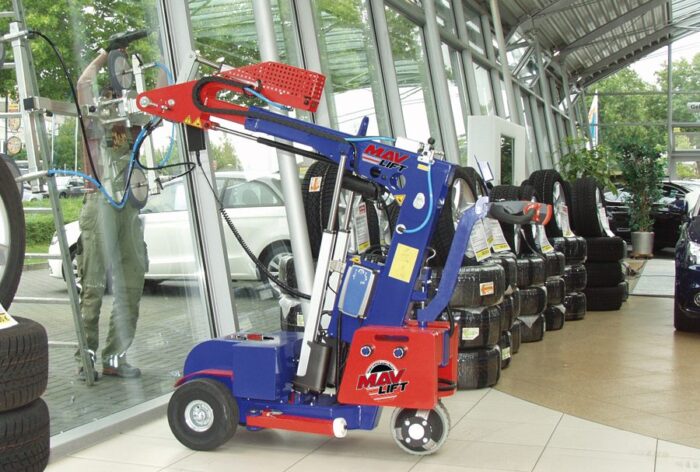 Although we have listed some of the basic advantages of using robots in the glass industry – other reasons also have a lot of influence on companies to turn to automation in this business. Namely, glazing robots are great savings in the long run. Even though their price is not negligible – it turned out that, over a long time, they justify their price. That is even more visible in large companies engaged in the production and installation of glass.
For example, in the window manufacturing industry, some companies have production and assembly lines that are 100 m long – or even longer. These production lines used to be handled by people. Just imagine how many people are needed – and how much can you save when you put a robot in that place. It will significantly reduce labor costs. Also, the advantage of robots is primarily in their almost millimeter precision. Thus, the chances of making mistakes are reduced to a minimum.
In addition to these robots used in production – there are also those used for precision installation. We already know glass is heavy, and it is a very sensitive material that can be easily broken. Therefore, glazing robots are an indispensable aid in the installation of large windows –  such as those on office buildings and the like.
Glazing Robots Have High Lifting Capacity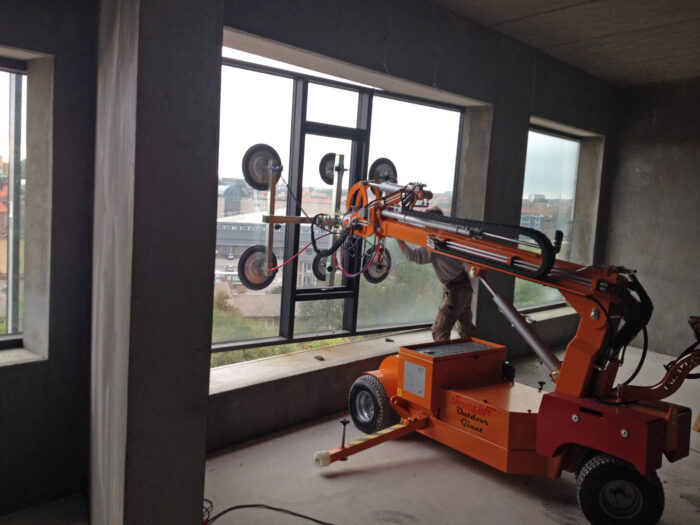 Lifting capacity is certainly one of the biggest advantages of using robot technology in modern construction. The payload of these robots can be extremely high. If you want to find out more about glass lifting robots – you will see that some of them can lift a weight of up to 1 ton. Amazing, isn't it? Of course, if you had to do it with the help of old machines and people – everything would be far more difficult and less safe.
On the other hand, the question is how can we do it? Namely, some glasses are extremely large and heavy – and the machines that were used before are not flexible enough. Here we come to another reason why glazing robots have made an almost real revolution in the construction industry – and that's flexibility.
Flexibility
Flexibility in the operation of these robots is a characteristic that is very practical in the construction business. Namely, such robots can be multifunctional. For example, like some other machines – they can also lift or withstand other loads. They do not necessarily have to be used only for glass, but, for example, they can be useful when carrying or installing sheets, plasterboard – or some other materials that have a high weight such as marble, concrete, etc. Of course, as with other machines, you must keep in mind that the capacity of each of them is limited – so be careful not to overload it.
Productivity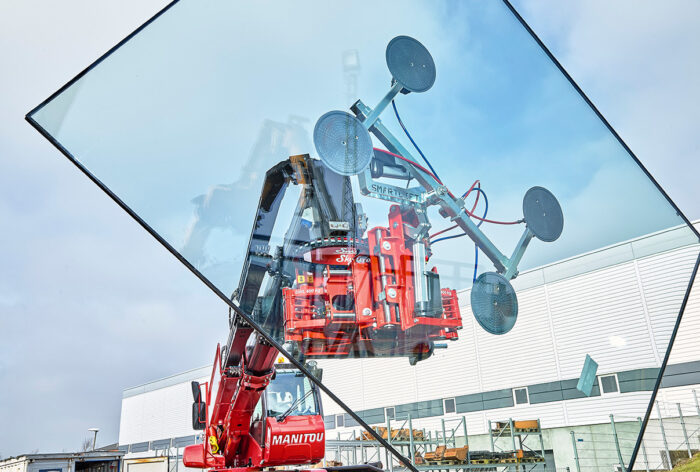 The most significant part of work where glazing robots have most transformed the glass and glazing industry – is productivity. This is the goal of every company's business, so this industry is not much different either. The goal is always to get the job done quickly, with quality, and following the plan. Of course, this makes your clients happy, and good earnings go with it. Some research on the efficiency of using glazing robots gave us almost unbelievable results. Namely, it seems that with the help of robots, productivity has almost tripled. In addition, significant savings have been noted as one robot replaces nearly three to four people you would hire.
Safety At Work
Of course, using a glazing robot will greatly contribute to safety at work. Although some people were afraid that the machines would completely replace them – that is not true. The human factor continued to be primary and very important. However, what is important to say is that security has taken on a whole new dimension in this way – and people who used to do that job can now be moved to other, safer positions.
Conclusion
New technologies, including robotics, have become more widely applicable in many industries. Glazing robots and their scope of working possibilities are just one example of all the revolutionary things that the new age and technological revolution have brought us. Glazing robots have made the same revolution in the construction and glass industries, so today we can realize projects that seemed impossible to us a few decades ago. It is up to us to take full advantage of this technology to improve our work and make it more reliable, efficient, and safe.