Going on a long motorcycle trip is one of Hollywood's most depicted scenes. That alone says just how many people are interested in doing so. But, of course, doing so has become more available to people now than ever. The number of people that own a motorcycle has quadrupled in the last two decades. Not to mention that oil become much more available, which makes it possible to cover longer distances.
There are two ways you can go from this point, you can do it on your own, or you can do it by joining a motorbike tour. Whatever your choice, it would be best to prepare for the trip. Those with experience traveling this way know this is a different story from traveling with a vehicle. It is a completely different experience since you can monitor the complete surrounding.
These days, you can look at numerous vlogs about people doing so. But we don't find many explanations of the requirements you should fulfill before you can plan an epic motorcycle adventure. That's why we want to discuss some tips to help you plan the trip as best as possible. So let us look at the most important ones without further ado.
Find the Right Motorcycle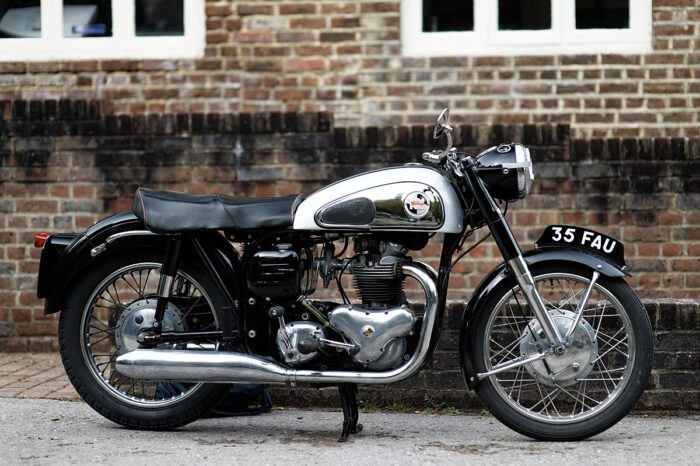 Before you can go on a trip, it is essential to find the right motorcycle. What does this mean? It means you must have a reliable machine and proper equipment to care for your needs while on a trip. The first thing you should pay attention to is the size of the machine. To do that properly, you should measure your weight and height properly. It's not just for the comfort, but also because of the performance.
You will be in only one position for hours. Therefore your motorcycle should accommodate this fact. If you do not have some pieces of equipment that will increase the comfortability and functionality of the machine, then there is a chance that you will not have the best possible experience. Not only is it important to have them, but it ensures that they work properly. Thankfully, you can do this on your own.
Furthermore, it is essential to have enough storage to fit the entire luggage you want to bring with you. It is usually not a big challenge, but this becomes a major issue when you want to embark on a tour. Covering long distances without carrying some essential items with you is unreasonable. Check the weather; if rain is possible, you should consider finding waterproof storage.
Plan the Route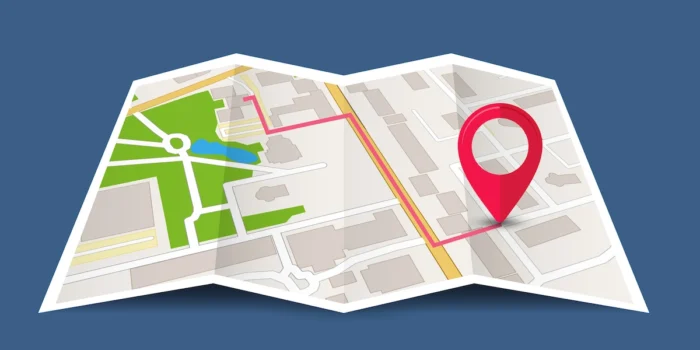 Planning the route is among the most important aspects of having the best possible experience while riding a motorcycle. While it is tempting to go off-road from time to time, it is crucial for you to have this plan. It will help you avoid many problems you can encounter down the road. For instance, you can lose time finding the right path to your chosen destination. Therefore, it is useful to have the map with you.
On the map, you can mark the destinations you want to visit. We are not discussing something away from the route you are interested in. People usually mark the locations near the road they will go through. If you know the roads, the map is not needed. Still, the importance of having the route planned is crucial. That way, you will prevent wasting time and many other problems that can pop up.
If you have a map, ensure it is at a safe place while you ride. Maps are quite easy to lose, and there is a possibility that will happen. Therefore, we recommend that you have at least two of these. Also, we recommend that you do not rely on GPS directions since it is possible that some parts of the road will not have the network. In these moments, you can get lost easily.
Appropriate Clothing
The right clothing goes a long way regarding motorcycle road trips. Every experienced rider knows that this sort of transport knows that riding leaves you vulnerable to many potential issues. For instance, it can get really cold because of the winds that blow directly at the rider. Furthermore, the particles on the road can inflict serious damage if you are not careful.
That's why it is essential to find the proper helmet to protect your eyes and your face from these elements. Furthermore, purchasing the right jacket will lead a long way because it protects your body. If you do not have the necessary experience with this clothing, we would advise you to talk with a professional who can provide the right advice on how to prepare for the trip.
Take Breaks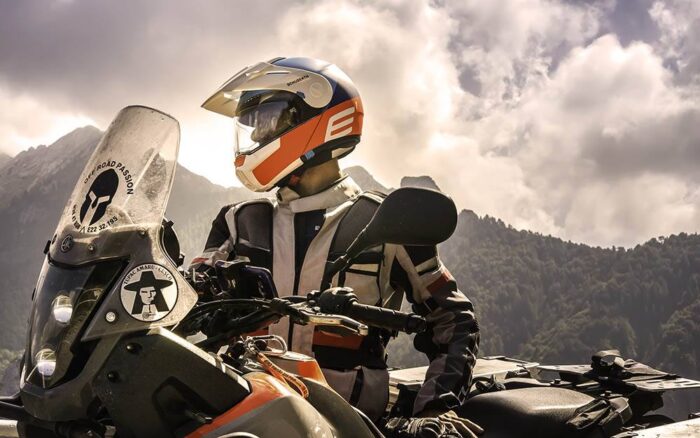 Finally, it is essential to consider the importance of frequent breaks. Riding a motorcycle is tiring, especially during long trips. That is why being rested as frequently as possible is important. If you are not interested in resting in hotels, bringing a tent on your trip is useful. Thankfully, tents are available nowadays, and you can purchase them on countless websites. It is just important to find the quality ones.
Without rest, you will not have the necessary focus while riding. It can end up being a frustration that will ruin your experience. When you stop to rest, you can visit some places you find interesting and that are on the way you are interested in crossing. That will provide you with enough energy to continue your trip. Organized tours always plan these breaks, and there is no reason you should not do the same when you are alone.
The Bottom Line
As you can see, planning a trip of this sort is quite a challenge. You need to think about a wide array of different elements before you can say you are successful. In this article, we discussed the most important ones in greater detail. By doing so, we provided answers to the most important questions. We are certain this insight will provide enough information to help you on a trip.