Have you ever considered diving into the glorious blue waters of the Great Barrier Reef? If they were in Australia or somewhere nearby, no one would pass up the opportunity to see such a wonderful location. Whitsundays is therefore a location that tourists to Australia should undoubtedly check out and never skip. Are you concerned about how far away it will be? Anyone who goes is in awe of the surroundings and vista since the location is ideal in the center of the Great Barrier Reef.
The captivating charm of the place is unparalleled, and some people have come back to the place over and over again to engulf the serenity and beauty. This unspoiled collection of islands—known for its turquoise seas, remote beaches, and abundant marine life—offers a paradise-like experience for lovers of the outdoors and those looking for adventure.
Unique Exploration Styles To Choose From For The Whitsundays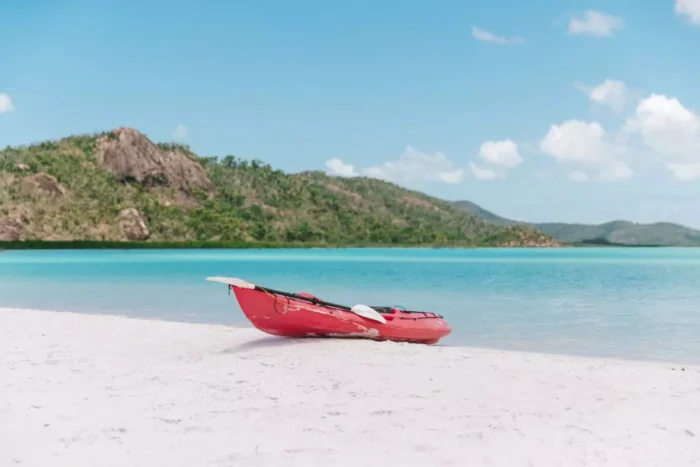 There is no doubt that the destination is a tropical haven and has numerous trips to offer to visitors. However, if people want to explore the place to the fullest, they should decide on the exploration styles they want to choose according to their desires and preferences. The next few pointers will provide detailed insights on these choices so that the visitors find it easier to choose their way of exploring the breathtaking Great Barrier Reef:
You Can Choose The Bareboat Charters
Do you want to sail and devour the place at your own slow and peaceful pace? The best exploration style to choose is hiring a bareboat charter. You would be the captain of your bareboat for the entirety of the trip and adjust your travel schedule to include the islands and anchorages you are most interested in.
You can plan the whole trip and the p, as to visit on your own and would be your guide. From sailing through the mystic turquoise waters and holding tranquil beachside picnics, you and your loved ones can enjoy it all according to how they want to. You would need someone to conduct your movement or the way you want to explore the Whitsundays.
Sailing on your own is, of course, very adventurous, but one should be extremely cautious at the same time. It's crucial to remember that bareboat charters are suggested for seasoned sailors with the expertise to control a vessel in various situations.
One Can Also Prefer To Join A Crewed Yacht Charter
There are many individuals to whom a vacation is all about being completely relaxed and having a luxurious trip around the place. If you have such an outing in mind and are visiting Whitsundays, choosing a crewed yacht from a well-known place like Catamaran Hire Australia would be the perfect option.
There would be chefs on board and a trained captain, who would ensure the tourist can sit back and relax. No one would have to worry about sailing and navigation. Enjoy deluxe amenities and services, including roomy accommodations, exquisite meals, and custom itineraries made to your specifications.
You would have zero responsibility for crewed charters. You could experience utmost comfort on your trip and feel the beauty of the great barrier reef on the immaculately maintained yacht.
You Can Go On Multi-Day Island Hopping Tours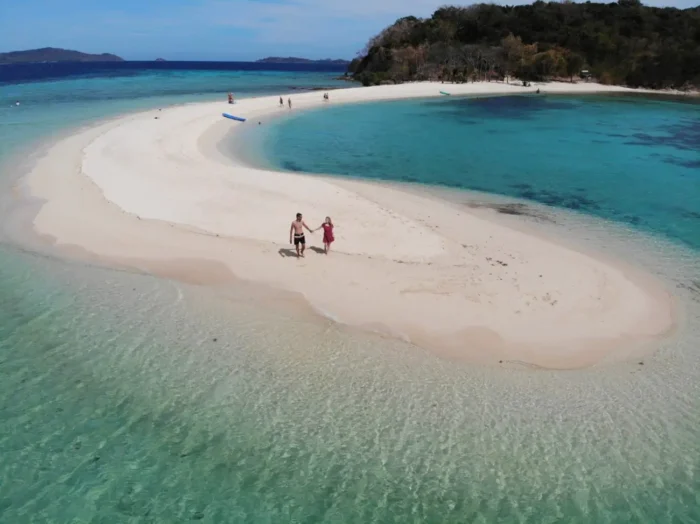 These exceptional voyages thoroughly examine the area, revealing its fascinating marine life and varied landscapes. Set off on a guided exploration to discover each island's unique qualities and hidden treasures, giving you an incomparable appreciation of its natural beauty.
Enjoy overnight stays on various islands where you may wake up to the calming symphony of waves and take in the pristine beauty of nature. You may make the most of your stay in the Whitsundays by participating in exciting excursions under the direction of knowledgeable guides.
Discover the Whitsundays' beauties as you travel these unspoiled islands, enjoying the expansive views and relishing great interactions with the native flora and animals. These multi-day island hopping excursions guarantee a trip like no other, giving you an intimate understanding of this breathtaking destination.
Escape To Secluded Private Retreats
There is no harm in craving privacy and tranquility while you are on vacation. Anyone can want that peace, relaxation, and privacy in a place they want to explore further. Moreover, certain trips can become tiring and hectic. In these situations, a place to be alone or in a calm atmosphere becomes required.
Whitsundays have private retreats to offer for people, and these upscale lodges and villas provide a private retreat in the middle of unspoiled nature. A place such as a Whitsunday can get crowded during the peak visiting months, and these lodges provide the most idyllic and serene experience, aloof from the hustle and bustle of everyday life in this fast-paced world.
Did you know the management team of these villas also offers personalized services and would prepare and arrange for beach picnics or even romantic dinners? You would be able to rejuvenate your entire body and soul in these havens.
There Are Scenic Helicopter Views To Explore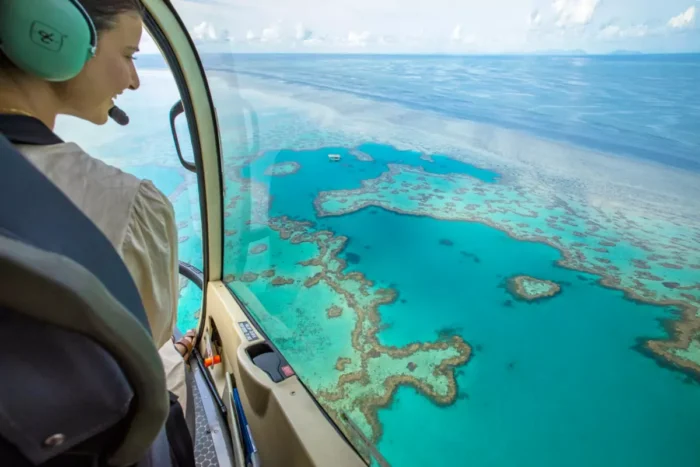 You can indulge in the ultimate flying adventure by enjoying a beautiful helicopter trip, which provides an unequaled bird's-eye view of the Whitsundays' stunning scenery. Get ready to be mesmerized as you soar over the islands and take in their stunning beauty from a different angle.
You would be able to marvel at each landmark and dot the entire landscape as you fly above the place. Take the utmost opportunity to take pictures as you soar above to save these wonderful moments in your memories and to create a priceless memento of your unforgettable adventure through this magnificent paradise.
Conclusion
A tapestry of exploring approaches awaits in the alluring Whitsundays, each crafting a different story of this tropical haven. Every traveler finds their route to discovery, whether via the independence of sailing, the carefully tailored experiences of island hopping tours, the indulgence of luxury resorts, or the intimacy of private retreats.
Explore the ocean floor with a dive, where colorful marine life emerges from the depths, or fly through the air on an excursion to see the world from above. Choose your exploring style in the Whitsundays, a symphony of natural beauties, and engross yourself in the ethereal splendor that awaits.