Welcome to Vancouver, a city renowned for its stunning natural beauty, vibrant culture, and thriving urban scene. While popular attractions like Stanley Park, Granville Island, and the Capilano Suspension Bridge often steal the spotlight, there is a whole world of hidden gems waiting to be discovered by the intrepid traveler. In this blog post, we will take you on a journey through Vancouver's offbeat adventures, offering unique experiences that will satisfy the adventurous spirit within you.
Aerial Adventures: Vancouver from Above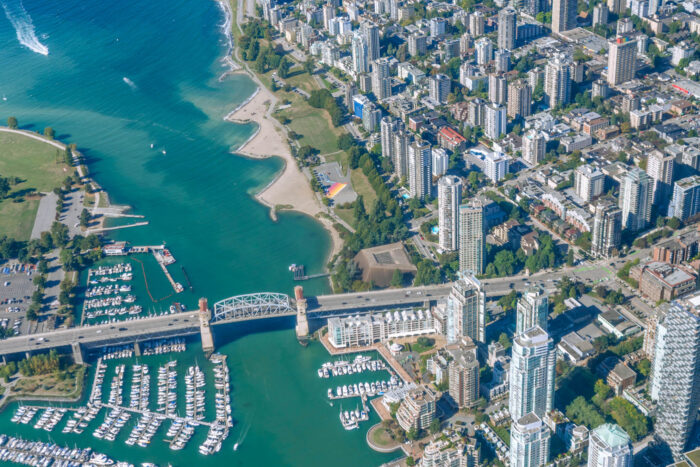 Immerse yourself in the exhilarating sensation of freedom as you rise above the city, feeling the wind against your face and marveling at the awe-inspiring sights below. From the sparkling waters of the Pacific Ocean to the majestic peaks of the North Shore Mountains, a Vancouver Helicopter Tour unveils a tapestry of natural wonders and architectural marvels that will etch themselves into your soul. Capture the perfect aerial snapshot of Vancouver's iconic landmarks, and let the rush of adrenaline course through your veins as you embark on this unforgettable journey of a lifetime.
Offbeat Trails: Hiking and Trekking Beyond the Crowds
For those seeking solitude and natural splendor, Vancouver boasts a plethora of offbeat trails that will satisfy your craving for adventure. Escape the crowds and immerse yourself in the serene wilderness of Lynn Headwaters Regional Park, where you can hike through lush forests, discover hidden waterfalls, and marvel at the breathtaking views from the summit of Lynn Peak. If you're up for a challenge, embark on the lesser-known trail to Crown Mountain, where you'll be rewarded with unparalleled vistas of the city and surrounding mountains.
Dive into the Depths: Underwater Exploration
Vancouver's coastal waters are teeming with marine life and offer excellent diving and snorkeling opportunities. Explore the underwater world of the Pacific Northwest, where you can encounter colorful sea stars, curious seals, and majestic octopuses. Dive sites such as Whytecliff Park and Porteau Cove provide a fascinating glimpse into the region's rich marine ecosystem, making for an unforgettable underwater adventure.
Two-Wheeled Exploration: Cycling Off the Beaten Path
Hop on a bicycle and pedal your way through Vancouver's hidden gems. Discover the city's extensive network of bike-friendly paths, including the picturesque Seaside Greenway that stretches along the waterfront. Venture beyond the well-trodden routes and explore lesser-known neighborhoods like Main Street and Commercial Drive, where you'll encounter local cafes, quirky shops, and vibrant street art. Cycling offers a unique way to immerse yourself in the city's culture and uncover its hidden treasures.
Street Art Secrets: Uncovering Vancouver's Hidden Masterpieces
Vancouver's street art scene is a vibrant tapestry of creativity, waiting to be discovered. Wander through neighborhoods like Mount Pleasant and Strathcona, where you'll encounter colorful murals, thought-provoking graffiti, and intricate installations. Take a guided street art tour or simply explore at your own pace, allowing the city's artistic expressions to unfold before your eyes. Each mural tells a story, adding a touch of urban charm to Vancouver's offbeat allure.
Paddle and Discover: Kayaking and Canoeing Vancouver's Waterways
Escape the hustle and bustle of the city by embarking on a kayaking or canoeing adventure through Vancouver's scenic waterways. Explore the calm waters of False Creek, where you can paddle past iconic landmarks, including Science World and Granville Island. For a more immersive experience, venture to Indian Arm, a pristine fjord nestled amidst towering mountains. As you glide through the sparkling waters, keep an eye out for wildlife, such as seals, eagles, and even dolphins if you're lucky.
Wild Waters: Thrilling Whitewater Rafting and River Experiences
Vancouver's surrounding rivers and rapids offer exhilarating opportunities for whitewater rafting and river adventures. Embark on a thrilling journey down the Chilliwack River, navigating through Class III and IV rapids while surrounded by stunning wilderness. For those seeking a more laid-back experience, opt for a scenic float down the Cheakamus River, where you can soak in the tranquil beauty of the Coast Mountains. Whether you're a seasoned rafter or a first-timer, these wild waters will provide an adrenaline-pumping escape from the everyday.
Wildlife Encounters: Discovering Vancouver's Indigenous Fauna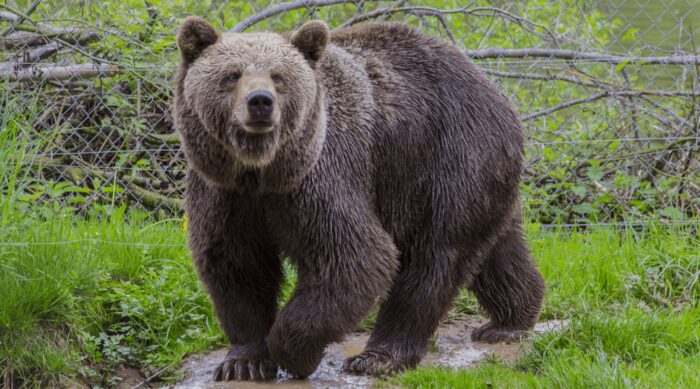 Vancouver is a haven for wildlife enthusiasts, offering opportunities to observe diverse species in their natural habitats. Head to the Britannia Mine Museum, where you can take a guided eagle-watching tour and witness these magnificent birds soaring above the stunning Howe Sound. Embark on a whale-watching excursion from Vancouver Island, where you might spot orcas, humpback whales, and even sea lions. The city's proximity to nature ensures unforgettable encounters with Vancouver's indigenous fauna.
Ghostly Tales: Delving into Haunted History
For those intrigued by the supernatural, Vancouver has its share of ghostly stories and haunted locations. Take a ghost tour through Gastown, the oldest neighborhood in the city, where you'll hear chilling tales of the past and visit haunted sites such as the Old Spaghetti Factory. Dive into the dark history of the city's Chinatown, known for its mysterious tales and lingering spirits. These spine-tingling experiences offer a different perspective on Vancouver's rich historical tapestry.
Unconventional Gastronomy: Unique Foodie Experiences in Vancouver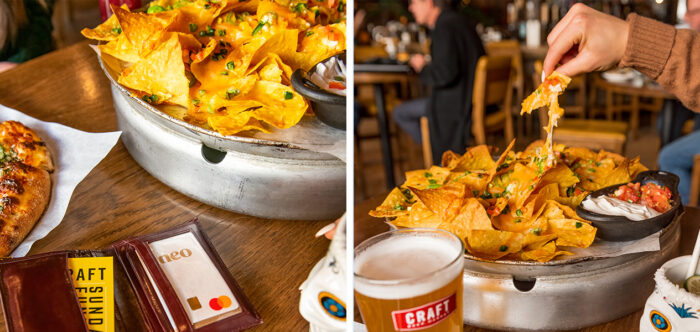 Vancouver's culinary scene is a melting pot of flavors, offering unconventional foodie experiences for adventurous palates. Delight your taste buds with a visit to the Richmond Night Market, where you can savor a diverse array of Asian street food, from steaming dumplings to sizzling skewers. Explore the diverse range of food carts scattered across the city, where you'll find everything from gourmet grilled cheese sandwiches to delectable fusion cuisine. Vancouver's offbeat gastronomy will surprise and satisfy even the most adventurous food lovers.
Conclusion
Vancouver is an incredibly diverse and beautiful city that offers something for everyone. Whether you're looking to explore the more touristy sites or venture off the beaten path to experience some of the hidden gems, there's no shortage of things to do in Vancouver. From kayaking around English Bay to exploring Chinatown's secret alleys, this list has something for every adventurous traveler who wants to discover new and exciting experiences while visiting this wonderful city. What adventures will you choose?