Men's accessories are often overlooked, especially the ones with a practical purpose, like scarves. Men will just buy whatever scarf they first lay their eyes on, they'll wrap it around their necks when the weather gets chilly and that's about it. That is why you'll see men wear the same scarf with all of their outfits.
To be fair, not all men are like this. Some actually care about scarves and other accessories and those gentlemen usually do very well with ladies, or in life, in general, so if you're not one of them – you might want to consider becoming one. According to those gentlemen, men's cashmere scarf is an item every man should own and there's no other way around it. Here's why.
1. It's A Timeless Piece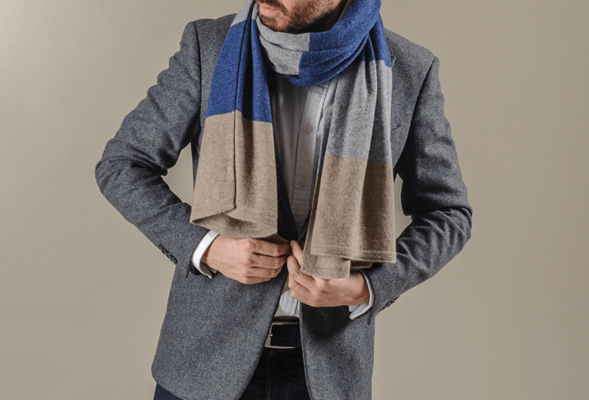 There are several timeless pieces every man should own – a white, button-up shirt, a black, tailored suit, black dress shoes, white casual shoes, a quality pair of jeans, a leather jacket, a leather belt, a leather wallet, a watch and a cashmere scarf. As you can see, all of these share a common theme – they're high-quality, versatile and classic. Also, all of them serve a clear purpose.
None of these is an item you'll put on once and never again, which means investing in it would be more than wise. A cashmere scarf can be worn in the winter to keep warm or it can be worn as an elegant accessory with your aforementioned black suit.
2. It's High-Quality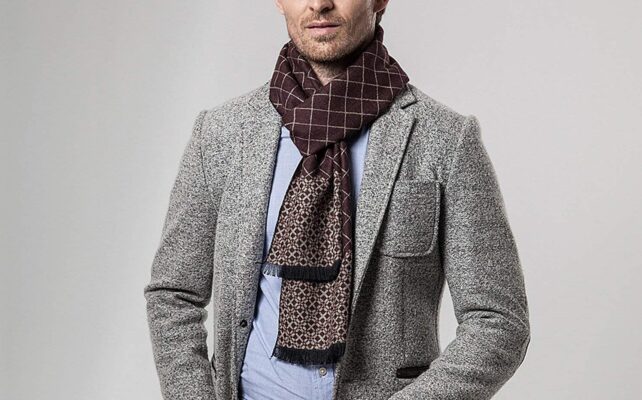 We understand that sometimes a regular wool scarf can both look and feel good and that it can also be of very high quality, however, it just can't match a high-quality cashmere scarf. There is a reason why these are quite expensive and unlike many other clothing items – it's not about the brand, it's about quality.
Sure, there are more and less expensive cashmere scarves depending on the brand, but you won't ever find a cheap cashmere scarf because quality items are never cheap. Furthermore, unlike other clothing items, a cashmere scarf can be spotted from a mile away and if that doesn't speak volumes about the quality we don't know what will.
3. It's Soft and Comfortable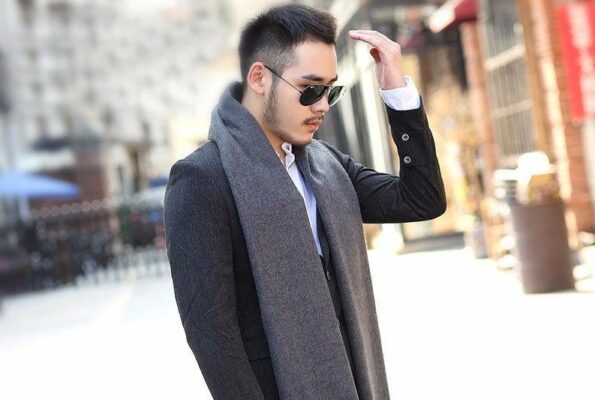 Once you put a cashmere scarf around your neck – you'll never wear anything else. You know why? Because, when you feel the comfort and softness of this material – nothing else will ever come close. Sure, maybe you'll experiment with some silk scarves, solely for fashion reasons, but when it comes to winter scarves, you'll never want to go back to the regular woollen ones.
4. Ladies Love Them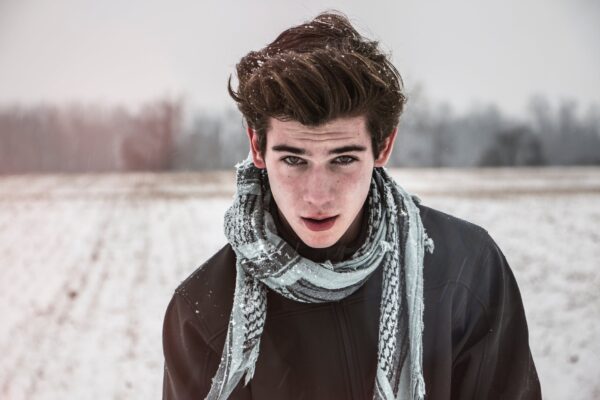 A guy that's not into fashion or clothes might not notice you're rocking a brand new cashmere scarf from Ovcio, but ladies certainly will. Ladies enjoy well-dressed men and that's a fact. Another fact is that not a lot of thing can make you look dapper as a cashmere scarf might.
The texture and feel of it just speak volumes and ladies can hear that. We guarantee you, you're going to get some questions, smiles and "may-I-feel-it's" from all the ladies once you wrap your new scarf around your neck. Maybe they'll even ask you to borrow it, you never know. Just make sure they give it back.
5. It's Warm
Although you can wear scarves solely as an accessory or an accent piece to your otherwise awesome outfit, the main purpose of a scarf is to keep you warm. We wouldn't talk so highly of these scarves if they couldn't do what they need to do, regardless of how good looking or soft they were. Contrary to popular belief, a puffy, woollen scarf isn't warmer than men's cashmere scarf. It might look like it, but it isn't.
Cashmere is a lot warmer than you might think. It's tightly knit and it retains heat very well. Furthermore, cashmere is a highly breathable fabric, so you won't have to worry about sweating underneath it. You'll be warm and dry, not hot and sweaty.
6. It's Long-Lasting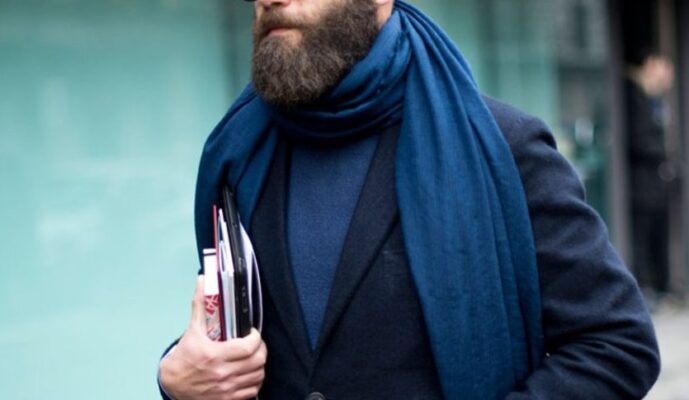 Once great about high-quality materials and pieces made from high-quality materials such as cashmere is that they could very well last you a lifetime. There's no expiration date to men's cashmere scarf. If you take proper care of it – you could easily wear it for more than 20 years. When you put things into that perspective, $200 or more for a scarf seems like a pretty good deal, right? What's even better, they look as they're brand new for quite some time, as well.
It's going to take ages for these to become raggedy and old. Furthermore, you won't have to worry about pilling for years, if ever, which is a regular problem for the common wool scarves.
7. It's Itch-Free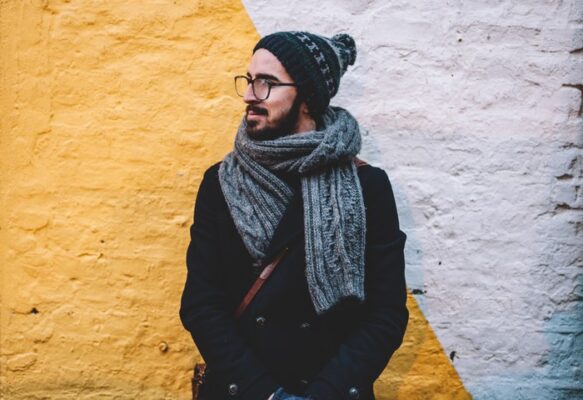 Many men don't wear anything around their necks just because their skin is easily irritated. Wool is known to irritate the skin and cause itchiness and redness, therefore many decide that it's just better to go raw. On the other hand, cashmere is very soft and pleasant to touch, so even if you have very sensitive skin – itchiness shouldn't be a factor. You could easily shave and rub your face with a cashmere scarf and there still wouldn't be any redness or itchiness whatsoever.
8. It's Wrinkle-Free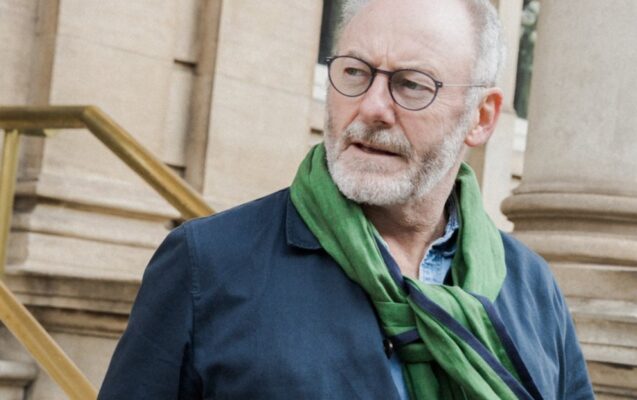 Considering how much twisting, turning, folding and tying is involved with scarves, choosing a wrinkle-free material is pretty much a must if you want to look dapper at all times. Fortunately, cashmere doesn't wrinkle, which makes it an ideal material to be wrapped around your neck.
9. It's Lightweight
Many wouldn't consider this a major factor, but we do. There's no reason for you to wear heavy clothes and accessories in order to feel warm. Cashmere is lightweight, which means you pretty much won't feel it around your neck. The only thing you'll feel is comfort, warmth and ladies' gaze as you walk past them.
Conclusion
It's safe to say that men's cashmere scarf is a timeless piece every man should own. We'd recommend having more than one if you can afford it, but that's solely for fashion points. Hopefully, you've enjoyed this list.