There are such wide varieties of sunglasses available that it can make it challenging to choose the perfect pair. Sunglasses are typically worn to shield the eyes from harmful Ultra-violet rays of the sun but add to the wearer's sense of style. However, it becomes more challenging to get the perfect pair if you are looking for a sustainable option. Since most of them are made of plastic and metal, they end up in landfills after being discarded, which is bad for the environment as they do not decompose and it adds to pollution. The easy solution to this problem is to reuse plastic and materials; in this way, the pressure on the environment will reduce.
Whether you require sunglasses for fashion or outdoor protection, whatever you buy matters a lot, and you all know one of the leading brands is Ray-Ban. However, any environmentally conscious person has questions about whether ray ban sunglasses are sustainable or not. Let's get into the details.
What Are Sustainable Glasses?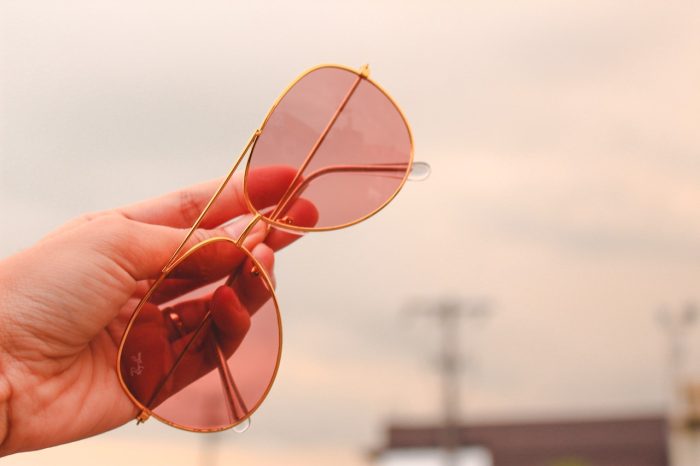 These glasses consist of natural and biodegradable components that make them environmentally beneficial. They don't pollute the environment since, after being thrown away, they decompose into bacteria and microscopic organisms instead of piling up in landfills. The main component of these glasses is cellulose and bio acetate. This highly lightweight material is made from wood pulp and cotton. The most pleasing aspect is that cellulose acetate can be produced in any shape or color.
Is Ray Ban Eco-Friendly?
It is an American-Italian company established in 1936 that produces high-end sunglasses and eyewear. It is incredibly well-known for its Wayfarer and Aviator glasses. Wayfarer, Aviator, and Erika are a few of Rayban's most expensive sunglasses.
Because its glasses can prevent the entry of either infrared light or ultraviolet, the company got its name Ray-Ban. It is one of the most popular sunglasses brands out there, but they are evolving with time regarding sustainability. In addition to offering more traditional designs, Rayban has been able to keep up with the latest trends.
They provide a variety of lenses, with plastic and mineral/glass making up their primary materials. The mineral and glass lenses have several benefits, including being scratch-resistant. They also feature plastic lenses. But as you are all aware, plastic ones are not environmentally friendly. However, Ray-Ban has taken a step in that direction with their most recognizable product, the wayfarer, which has undergone an update and is environmentally friendly. The sunglasses are constructed from bio acetate. The design is the same as their previous wayfarer, but it is now more environmentally friendly. These wayfarers are composed of roughly 67% biomaterials. This percentage shows what proportion of the material mixture comes from renewable sources instead of fossil and petrochemical ones.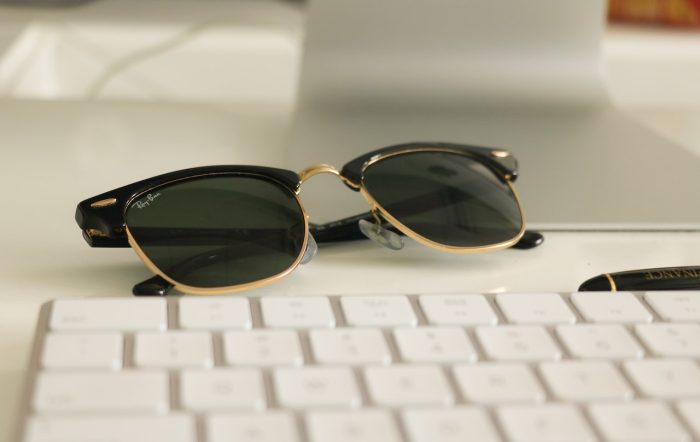 The bio acetate helps reduce carbon dioxide emission by up to fifty-four percent. These components often originate from sugar cane, cotton, cereals, wood pulp, and beets. In addition to being environmentally sustainable, it retains its style and is available in three frames.
This is the proper action as the world tries to transition to more sustainable solutions. Ray ban has been in this industry for a long time, and breaking the norm is the most excellent option. The only thing that has altered is the materials; the style and color selections remain the same, including Havana and black. These glasses are also relatively inexpensive for branded items. Additionally, there is a unique engraving on these glasses. They also include a box and a special pouch made of organic and reused materials.
What Is Bio Acetate?
Ray ban wayfarer is composed of bio acetate, but what exactly is it? It is a semi-synthetic cellulose substance that is similar to rayon. It is becoming increasingly well-liked as a choice for sunglasses because it is hypoallergenic. This implies that anyone with allergy concerns can use glasses made of acetate. Acetate is a thermoplastic, which means that eyeglasses made of it may easily be molded to achieve the ideal fit. A benefit of using bio acetate is that it makes the sunglasses biodegradable, reducing the need for non-renewable resources.
Advantages Of Sustainable Sunglasses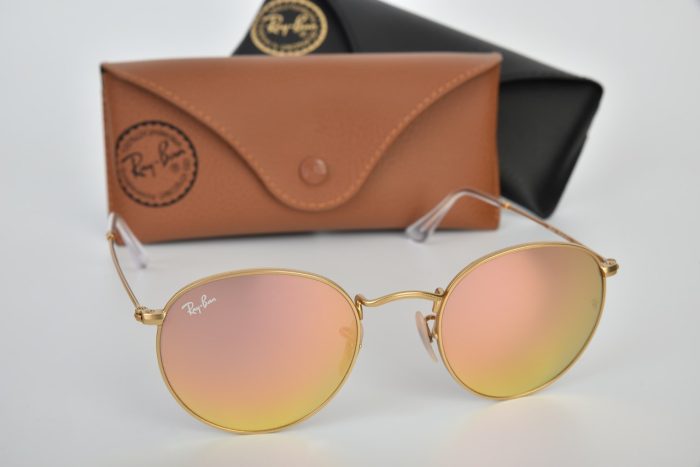 Sunglasses made of cheap, dangerous materials like metal or plastic can make you allergic to them. These substances contain carcinogens, which, when they degrade, harm the skin. On the other hand, eco-friendly glasses are skin-friendly because they are natural materials.
The environment benefits greatly from these sunglasses. Eco-friendly products protect the environment and nature against dangerous substances such as plastic. The other harmful substances produce carbon when they are dumped, which has a significant negative impact on the environment. They require little processing and degrade quickly after being discarded.
Apart from protecting the eyes, people wear sunglasses because they look stylish. Being environmentally friendly need not mean sacrificing fashion. Numerous ecologically friendly glasses are available in various sizes, colors, and styles. The perfect example in this field is  Nomadeyewear.co.uk. They are not only eco-friendly, but they have some amazingly unique and crazy sunglasses.
Digital eye strain is one issue that is pretty prevalent today. Since most of the work is done digitally, it is putting a strain on the eyes, and one way to tackle that is to get blue light glasses. However, sustainable blue glass eyewear options protect the eyes and lessen glare. They have a filter mechanism so that blue light cannot directly hit the eyes.
The bio acetate eyeglasses are lightweight and robust. These glasses are so comfy that one might quickly wear them for an extended period. Despite their expensive cost, they are typically durable and have a long lifespan.
Final Thoughts
The road to a better future is undoubtedly one that prioritizes sustainability. Natural resources are significant for survival. Although technological development contributes to the depletion of natural resources and pollution, there are techniques to mitigate these consequences. Using environmentally friendly materials throughout production is one approach to do this. The sunglass industry, including Ray Ban, has moved in that direction, and they have started manufacturing eco-friendly glasses.