Taking care of yourself, especially your skin, has never been easier. Today we have many cosmetic products available, as well as cosmetic treatments to help us embrace the way we look – but better. So, enhancing natural beauty is not about using makeup at all – the new and cool approach is combining the right products and treatments to maximize the effect.
So, if you're looking for the right way to care for your skin, you are at the right place.
In this article, we'll talk about cosmetic treatments, products, and approaches used to keep your skin healthy, clean, and shiny.
Our guide will help you decide what to do next and how to choose the best cosmetician to perform the interventions. Also, you'll easily decide what treatment you need for the particular condition or regular refreshment.
Stay with us because we have so many exciting things to share with you.
Understanding Cosmetic Treatments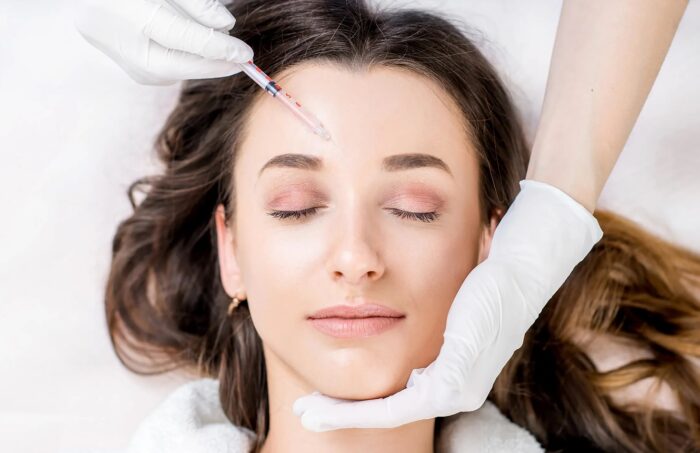 Cosmetic treatments are usually minimally invasive procedures used to improve skin health and look. There are various aspects covered, and sometimes a surgical procedure is required, especially when a bigger intervention is needed.
Accordingly, there are cosmetic treatments against acne, wrinkles, and skin discoloration.
Of course, you can do advanced chemical peeling at a beautician's and clean the pores of excess sebum. Therefore, before going to a beautician, you should know what you need and whether you are eligible for the treatment you want.
Popular Cosmetic Treatments
There are many popular treatments people are looking for. Sometimes the combined approach can be great for specific skin conditions. But in general, these are the most popular ones:
Dermal Fillers and Botox
Dermal fillers and Botox are well-known rejuvenation treatments to smoothen wrinkles and make you appear younger. Many people think they're the same thing, but it's not really like that.
While dermal fillers are hyaluronic-based substances injected in specific facial parts, Botox is a toxin that targets muscle contractions to avoid fine lines.
No matter what option you choose, you must choose a licensed and certified technician who knows their job and uses quality products.
Laser Treatments
Laser treatments are great for improving skin texture, whitening acne scars, and treating pigmentation. Lasers are known to promote cellular turnover, which means your skin layers heal faster and more efficiently.
But laser treatments require a lot of time and patience and sometimes are pretty expensive. You need to know that it may take weeks or even months until the first optimal results are visible. But the best thing is that these results are not only visible but also very durable – in some cases, for a lifetime.
Microdermabrasion and Chemical Peels
These treatments are for skin exfoliation to promote smooth skin surface and rejuvenation. The process is pretty invasive and, in some cases, a little painful. Microdermabrasion removes dead skin cells mechanically, unveiling healthy skin from underneath.
Chemical peels are performed using acids like higher concentrations of AHA or BHA (depending on the skin type) to remove the damaged layers and promote healing. As a result, you get refined skin tone and texture, with fewer visible scars and discolorations.
Lip and Cheek Enhancement
By adding fillers to the lips and cheeks, you accomplish a balanced look on your face. A professional aesthetician will ensure everything is proportional and symmetric, enhancing your natural beauty – and not changing the way you look.
Customizing Your Approach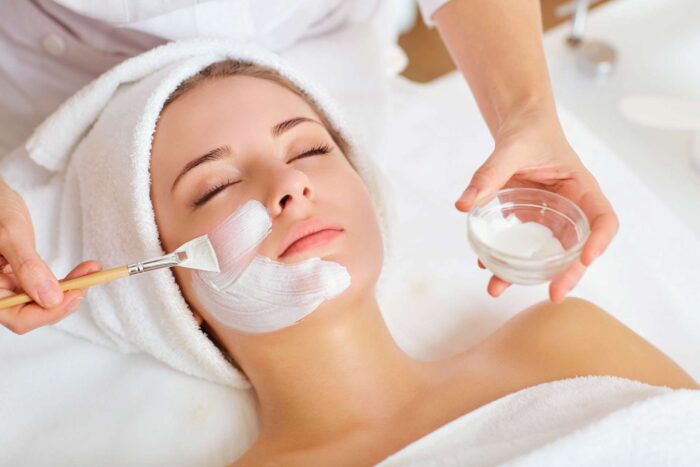 As an adult and responsible person, you need to know that the treatments won't work equally for different people. If your friend swears on microdermabrasion, it may not be the best choice for you. And if you are excited about chemical peels, others may prefer some milder exfoliant.
So, it's best to consult with the practitioner and address your concerns, so they can recommend a custom approach when treating your skin. The goal is to achieve natural looks while keeping the skin healthy, shiny, and smooth.
Some of the popular treatments may leave redness and scarring initially, but as you heal, new and fresh skin appears, making you more satisfied with the accomplished result.
All these treatments can help you treat specific skin conditions that affect your self-image and confidence. So, it's worth investing in them, as long as you choose serious studios with certified cosmeticians and estheticians.
Aftercare: What Products to Use?
Post-treatment care is very important as it ensures the result is durable. But as we said, every treatment is different. In general, you need to stay away from the sun or even schedule additional appointments for a nourishing treatment.
In the meantime, use sunscreen as recommended, quality moisturizer, and spot treatments to avoid scarring.
Ask the cosmetician what type of products to use in the aftercare. They'll usually recommend nourishing ingredients like Centella, tea tree, hyaluronic acid, or even vitamins in different forms and derivatives.
Always A Professional Guidance
It's not easy to maintain the results for long, especially if you have some complex skin condition to treat. Sometimes, you'll need to consult with a dermatologist for a better approach and treatment.
So, no matter the treatment, make sure you always go to certified studios or clinics to avoid additional damage to your skin. Professional guidance is highly recommended because you need to choose the right treatment and products, without the risk of making mistakes that may cost you the looks.
Final Thoughts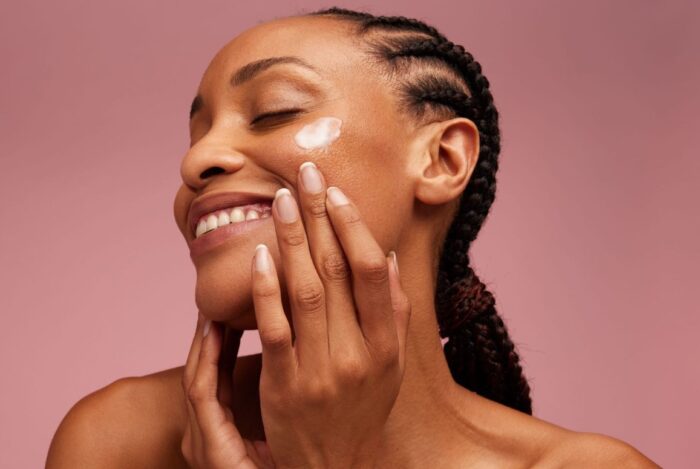 Skincare is completely individual, so you must approach the mentioned treatments seriously. While you should always be focused on the best possible result, in the meantime, you should be careful with who you work, choose professional clinics or studios, and consult before committing to any treatment.
It is most important for you to have confidence in the one who treats your face. Therefore, first, inform and educate yourself on these topics to correctly choose a treatment that will solve your existing problems instead of creating new ones.
Follow our guide, and you can easily decide which treatment you need and how to care for yourself afterward so that the effect lasts as long as possible.