Congratulations on starting up your new restaurant!!! The location, interiors, staff, chef, cuisine, and many other things are essential to opening a new restaurant. As the clock is ticking fast, many things might be on your plate before the opening of your dream project.
With 'Plate' – we realized, have you decided on the plates, spoons, and other crockery items that you will need in your restaurant? Well, that is the most crucial aspect as it is where the food will be served. No matter what music you play or what sort of ambiance you set up – the table setup always remains at the top.
The beautiful tablecloth and the crockery on it define the table's beauty. For instance, the type of plates you keep, the glasses you use, the cutlery, and even the salt and pepper bottles are an element worth paying attention to.
But which one to select is the most challenging of all. Before you buy any crockery for your restaurant, it is first essential to curate a list of cutleries you require and then search for a supplier of wholesale dinnerware.
Points To Remember To Select The Best Crockery
Restaurant businesses require cutleries in bulk to attend to many guests at a time. You may calculate the amount by considering the number of tables you have. Once this is done, it is time to research the types of cutleries and crockeries available in the market. And above all, it should fit into your budget. Seek advice from your chef as they have good knowledge about the plating and may suggest what is actually needed.
Other than this, there are a few more things that you should consider when selecting the finest cutlery for your restaurant. Here are a few essential suggestions from us:
1.   Consider The Theme Of The Restaurant
What is the theme of your restaurant? It is the first question you must consider when buying restaurant dinnerware. First, determine whether your diner concept is casual, formal, fashionable, gothic, antique, or any other theme. Then, depending on that, you must select the crockery.
Many safari-themed restaurants employ leaf resembling crockery to provide a jungle feel, whereas many casual eat-ups have replaced exquisite glassware with steel and brassware. However, the tone should present a variety of styles with the inclusion of a few extra adornments.
To make it distinctive, you can even get in touch with the dinnerware company and have your restaurant's crockery customized with the theme or logo of your restaurant to match its decor.
2. Pick The Right Material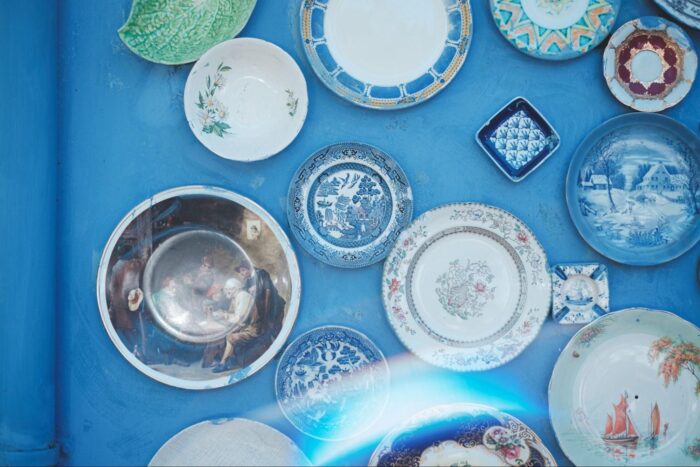 Your restaurant's atmosphere is greatly influenced by the tableware you use. Therefore, you need to be aware of the various dinnerware varieties, each of which has a unique set of benefits and drawbacks. In this manner, you will be in a better position to choose your dinnerware while considering your finances. Some commonly used dinnerware materials are:
Bone China- If you want something elegant and sophisticated – this is the right choice! It is delicate, durable, and pretty looking.
Earthenware- This type of tableware is rarely used as it is challenging to match it with the restaurant's theme. It is a sustainable way of serving food which can also be the highlight of your eatery.
Porcelain- Have you seen a rigid plate, usually white and translucent? That is porcelain! It is available in extensive designs and is used by the majority of restaurants.
Aluminum- Aluminum plates are the oldest way of serving meals. They are silver and cream in color. Using them in your eatery will give it an antique look. Additionally, it will be light on your pocket as it is inexpensive than the rest of the materials.
Melamine- The most commonly used tableware material is melamine. You may even find many people using this at home. It is durable as it does not break easily. Also, it is resistant to scratches and stains, which makes it preferred by many chefs.
Now that you know the materials, it is up to you which one to select.
3. Choosing The Design
When setting the table, you should always take pleasure in the dinnerware's design. For instance, floral tableware will look amazing in a cheerful-looking cafe. The combination of right crockery design with restaurant theme and interiors is the approach to a successful restaurant. You can choose and purchase an unmatched array of styles and designs of crockery available.
Various styles are available, including floral, abstract, tie-dye, simple and basic, and solid colors. So choose the most versatile and fashionable dinnerware to set a fashionable tone for your table and make your meal appear appetizing and amazing.
4. Keep In Mind The Table Space
The total capacity of plates that can fit on your tabletop will decide how many dishes, glasses, plates, or spoons you will need. To be in the cautious zone, you must always purchase more than is necessary during your restaurant's busiest times! Also, ensure that the size of the plates you take should be manageable to fill the table and neither be too small nor awkward looking. Therefore, considering the table size is vital to crockery selection.
5. Check The Durability
You may select from the toughest to most fragile dinnerware materials for your diner by looking at the variety of alternatives available. Stoneware and porcelain are frequently chosen by restaurateurs who wish to make long-term investments since they are highly durable.
In case you are unaware of which material is more durable – purchase plates of varied materials and use them for a few days to make an informed decision.
6. Look At The Expense
For various types of meals at your restaurant, several types of dinnerware are required. For instance, stoneware dishes would look nicer for sizzling meals and other quick meals, whereas porcelain dishes would work better for a traditional supper. Of course, your budget will play a role in deciding what type of dinnerware to buy. For example, if your budget is low, go for aluminum, stoneware, or earthenware.
7. Maintenance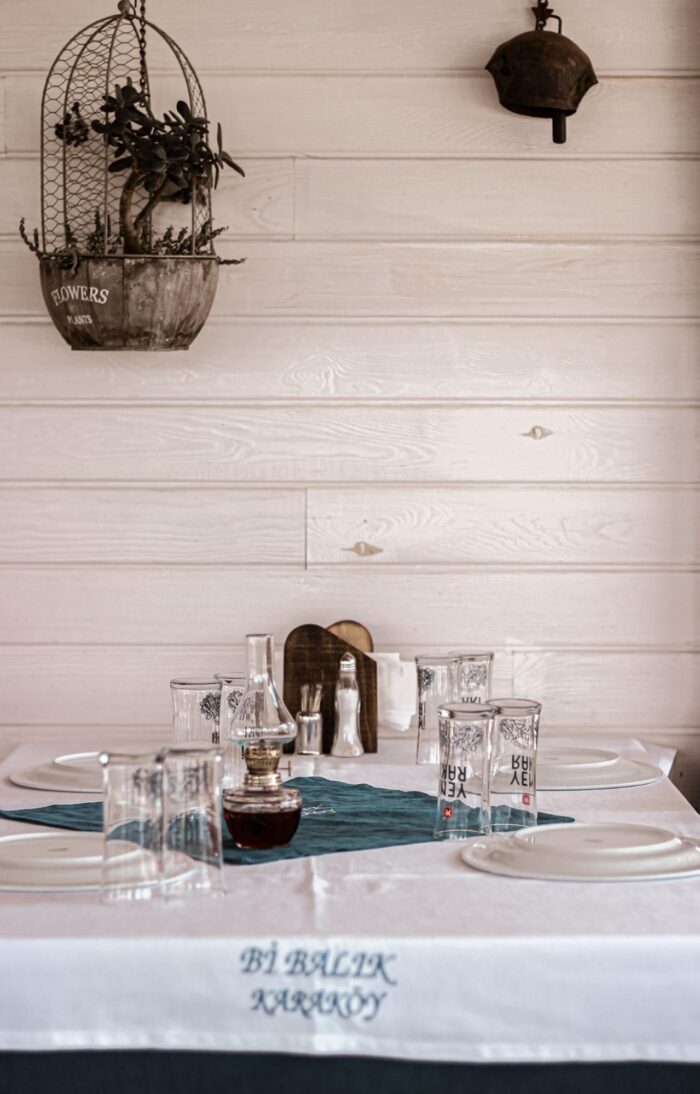 Some tableware is exceptionally delicate and requires extreme care to be maintained. Some dinnerware also fades and wears off when exposed to excessive sun. So, you should also consider whether you have an indoor or an outdoor setup. Hand-washed, machine-washed, microwaveable, and detergent safe are a few more maintenance features to look at.
Conclusion
Making the appropriate tableware selection for your restaurant business is a crucial choice. You must utilize your crockery money wisely because it directly influences your eatery's atmosphere.
Keep these suggestions in mind when you shop for tableware, as they will give you an educated choice! Apart from these, ensure that the crockery you take stays in contrast with the interiors of your restaurant.
Additionally, the cutlery should be contrasting too. It is always better to have your logo embossed so that when people post pictures of the food you provide on social media – your restaurant's name will automatically be highlighted and bring you more publicity.